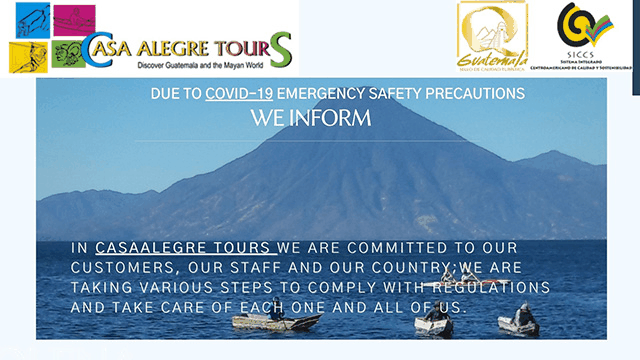 ---
Casa Alegre Tours main office is in Panajachel, Atitlán, Guatemala
Our staff is available and ready to help you. Every detail is carefully planned and every arrival/departure monitored to make sure you have a good trip.
Our staff can help you with all kind of arrangements for your tour/trip/transportation service, including flight tickets, hotel reservations, local door to door and bus transportation; tours and guided visits to different destinations in Guatemala. Our post-sale service is efficient and responsible with our customers. We provide different payment options and phone/WhatsApp reservations.
Private Bus Transportation in Guatemala
Private Bus/Van is perhaps the most comfortable way to travel in Guatemala. Program your own tour and travel at your own pace with our mini-vans with driver included.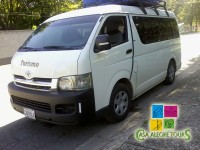 Private Van/Bus transportation can be scheduled at any time and from any departure point in Guatemala according to your needs.
We offer Private Bus/Van Transportation for short distances, like a Taxi Service for your arrival Guatemala City/Airport to Antigua, or Tours that adapts to your needs with driver and bilingual guides, in English, French and Mayan Languages Cakchiquel, Tzutuhil. Our drivers are experts on any route in Guatemala to provide a safe and comfortable travel experience in Guatemala.
Collective Bus/Shuttle Service in Guatemala
Casa Alegre Tour provides Shuttle Service for different destinations in Guatemala, a door to door service, a safe and comfortable touristic service, from your hotel to your next destination hotel, safe and sound. Our vans are constantly monitored to be in good conditions to provide a comfortable and safe transportation system.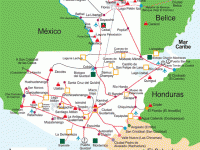 DEPARTURE POINTS: Guatemala: Guatemala City/Airport | Antigua Guatemala | Panajachel | Quetzaltenango (Xela) | Coban | Honduras: Copan | Flores | El Salvador: El Salvador Beach: Decameron – El Zonte – El Sunzal – El Tunco – La Libertad
Mexico: San Cristobal de las Casas
Guatemala Tours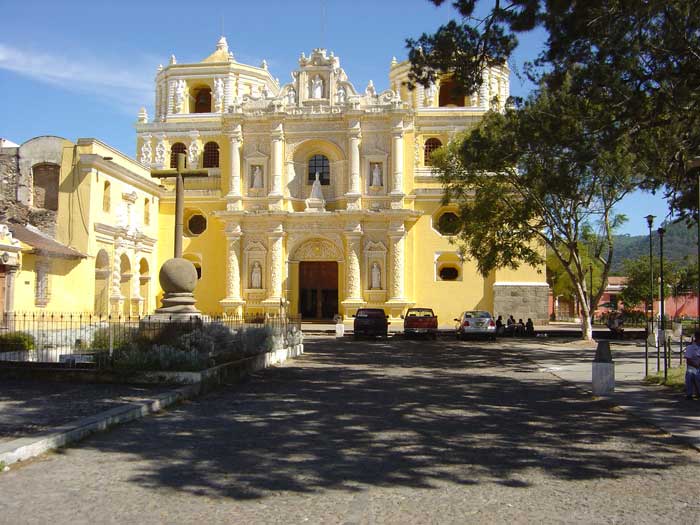 Guatemala is a country rich in scenery, culture, traditions, an Ancient and a Living Maya Culture.