On November 1st -Day of the Dead-, the community of Sumpango and Santiago Sacatepequez where a colorful ritual with Giant Kites takes place, people start arriving to the cemetery around 4:00 am to start cleaning and decorating family and loved ones graves, family and friends remember lost ones with love and sharing memories, while decorating with flowers, praying and bringing food and drinks, once preferred by loved ones.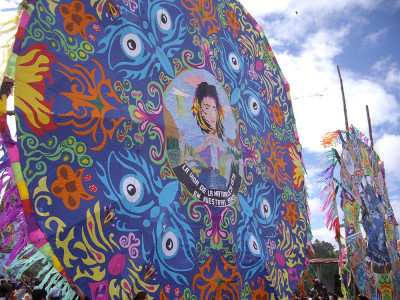 Giant Kites are a symbol and a message to the dead, elevated to the sky with messages, and ancient tradition worth a visit.
Giant Kites are elaborated with months of anticipation and include different messages, families, groups and organizations get together to create with dedication and a lot of creativity huge Kites to be ready on this Day of the Dead in memory of family lost.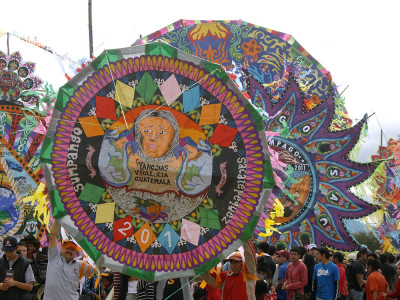 Nowadays this tradition has become a Giant Kites Festival a unique spectacle in Guatemala.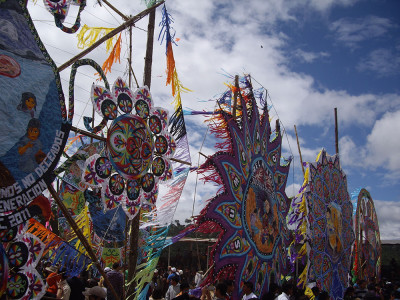 Departure from Guatemala City 6:30 am. Return 3:00 pm
Departure from Antigua. 8:30 am. Return 3:00 pm
Departure from Panajachel. 6:00 am. Return 3:00 pm
Tour incluye: Transporte en mini bus y guía bilingue.